Tanswell's offers a delicious menu cooked over fire, crafted with sustainable practices in mind ensuring that guests can enjoy the best of what the local area has to offer now and into the future. The menu contains both conventional and wild meats, as well as vegetarian options.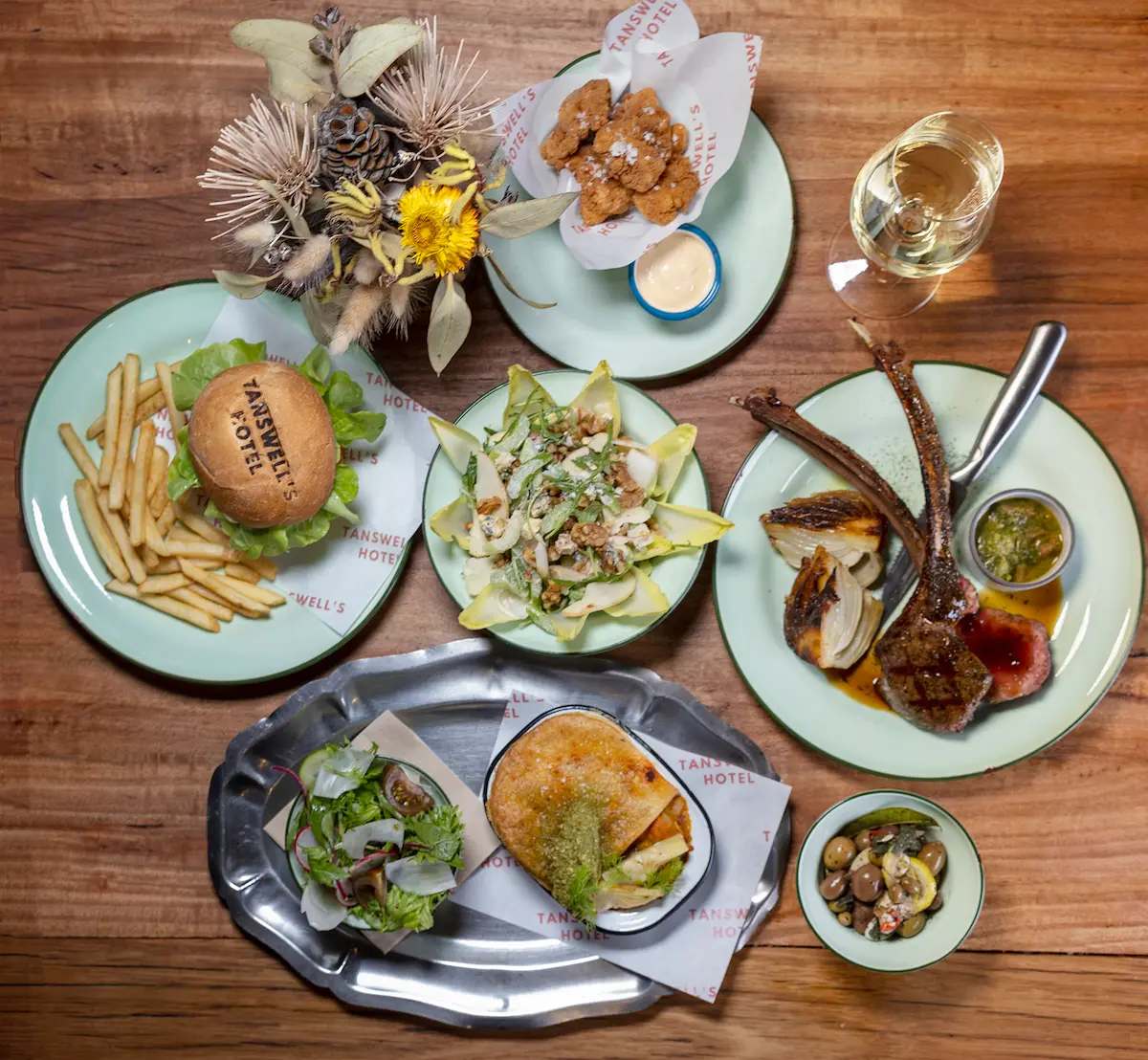 We host live music every weekend, ranging from world-class local talent to touring national acts (including Surprise Chef, Glass Beams & Darren Hanlon) and even international talent (Rachel Baiman, Lillie Mae, Jenny Don't & The Spurs). Whether it's an intimate gig in the front bar or a dynamic show on our stage in the band room, we prize freshness and variety in everything we book. Tanswell's is also home to the annual Wonder Mountain festival, curated by the team at Strawberry Fields.
Tanswell's is the perfect location for anyone who wants to experience the best of this historic part of Victoria.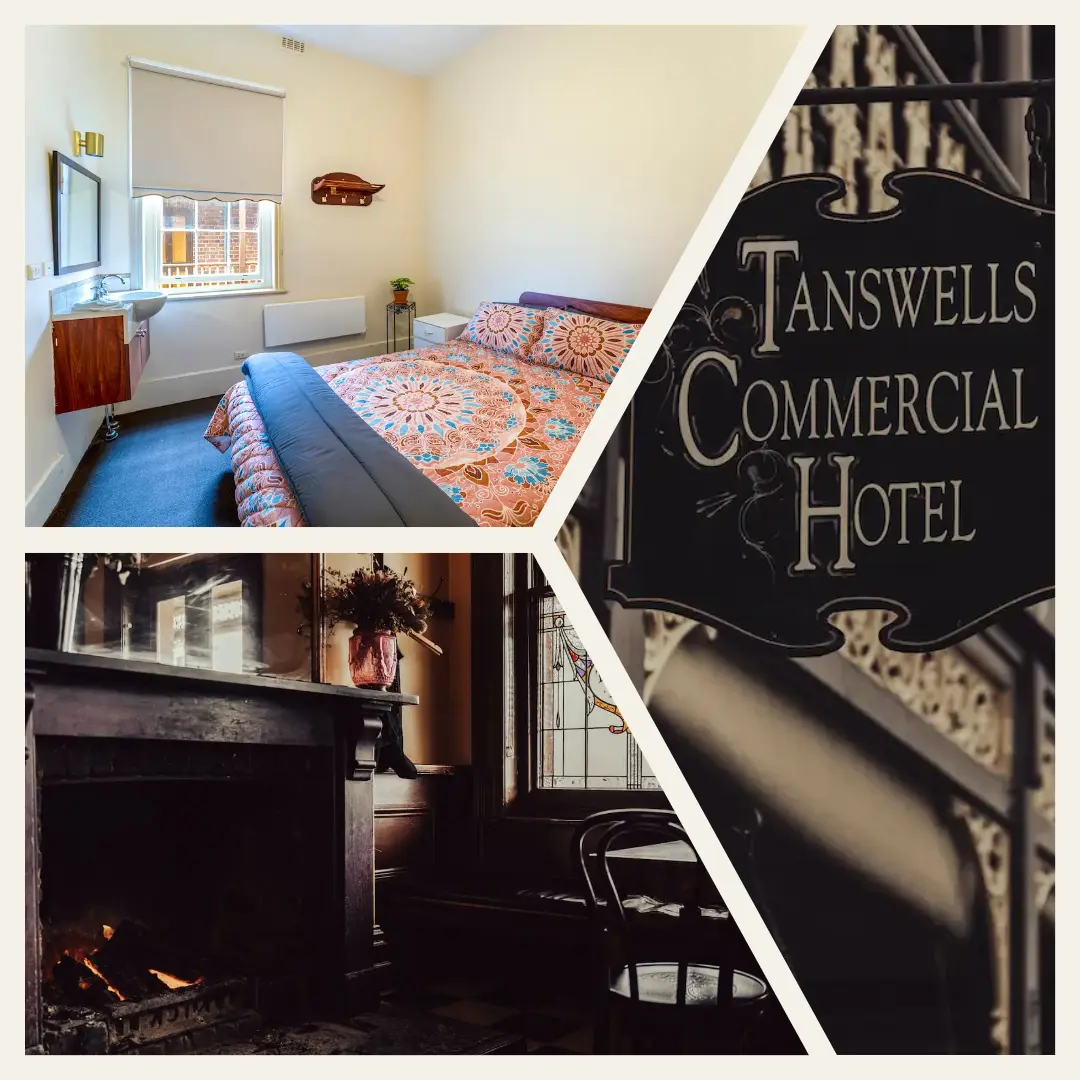 Thomas Tanswell was the son of a convict, but rose to become a successful businessman and Beechworth Justice of the Peace.
Tanswell purchased the Commercial Hotel in April 1870, and renamed it Tanswell's Commercial Hotel. In 1873 he rebuilt and transformed the former humble timber pub into the grand, double storey brick hotel you see today. The Tanswell family sold the Hotel in 1967 after almost a century in their ownership, but the name remained.